Inspection Services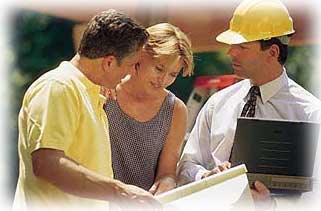 A.J. Papp and Associates, Ltd. conducts the following inspections: Full Home and Building Inspections, Pre-Listing Inspections, Construction in Progress Inspections, and Radon Testing.
Full Home and Building Inspections
A full home inspection is performed, before the contract between the buyer and seller is finalized. For new construction, it is recommended that the inspection be done after the builder receives the certificate of occupancy, just before the walk-through with the builder. Using advanced inspection equipment, we carefully inspect each of the following.
Structural Components

Exterior

Roofing

Plumbing

Electrical
Pre-Listing Inspection
If you want to sell your property for the best price, and peace of mind then, a pre-listing inspection is for you. Nothing is more frustrating than to receive a contract for sale with a contingent upon satisfactory home inspection, and then to have the inspection disclose a defect that was not disclosed to the buyer and the buyer backs out of the contract. This frustration can be prevented by having us inspect your home before you list the home with a Realtor or sell the home yourself. Not only will you receive a full home or building inspection report, we will also offer suggestions and answers to questions that may help you sell your home faster. You will have the option of making corrections to your home, and having a disclosure to give the buyer. Call, or email us today to order the inspection.
Construction In Progress Inspections
If you are planning to have your home custom built and want the satisfaction of knowing you will get the quality and price you contracted for, then a construction in progress inspection is for you. You will have a licensed home inspector and contractor working for you as a consultant during the construction of your home.
Many pitfalls in custom building start in the beginning. If you are not able to take the time off from your job during the construction period and have no contracting expertise, do not try building the home yourself. In most instances you will not save money and the quality will not be in the final product. Choose a Professional Licensed Contractor to build your home.
Our construction in progress inspection, consists of a review of your plans, specifications and contract before you make a commitment to a contractor. Consulting time with you for you to ask questions and we will offer suggestions. We will make four inspections to the job site.
Footing inspection before concrete is poured.

Foundation inspection before framing starts.

When the framing and rough ends are completed and before the dry wall is installed.

Final inspection. This will occur after the builder receives the Certificate of Occupancy (CO) and before your contract with the builder is finalized.
Radon
Radon is a radioactive gas that has been found in homes all over the US. It comes from the natural breakdown of uranium in soil rock and water and gets into the air you breathe. Radon typically moves up through the ground to the air above and into your home through cracks and other holes in the foundation. Radon is especially high in areas where granite is present.
Areas of Metropolitan New York and New Jersey sit upon a large reserve of granite. A.J. Papp and Associates, Ltd. conducts a 72 hour test. We leave two test kits in the home for testing. We normally have the test results in 5 to 7 days.